Fuki-urushi (polishing lacquer) Kit of Urujyu
"Planting lacquer trees by myself" ; this was my dream since the foundation of Urujyu. In 2020, Urujyu moved to Miyama and began this project.
To celebrate the beginning of this dream, we made a "fuki-urushi (wiping lacquer) kit".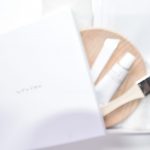 "Fuki-urushi kit of Urujyu" beyond kintsugi
Urujyu's Kintsugi class offers also "fuki-urushi (wiping lacquer)" class.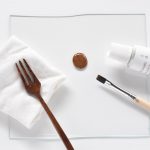 "Fuki-urushi" is a lacquer polishing technic that highlights the beauty of wood-grain.
If we continue using peeled wooden utensils, cutlery or furniture, stains will soak into it and could eventually cause a crack. In such cases, wiping with lacquer can revive them and we can use them for a long time.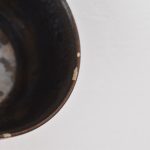 Kintsugi is for the repair of broken porcelains and ceramics.
Fuki-urushi is for the care of wooden utensils, cutlery and furniture.
I hope you will enjoy a life with lacquer.
The first sale is available in limited quantities.
You can purchase our Fuki-urushi kit from the link below.
creema-springs 【 https://www.creema-springs.jp/projects/urujyu 】
This time, at the first sale of our Fuki-urushi kit,
we decided to launch the project "planting lacquer trees, making and repairing pottery. 10 years project for you and me", and made a crowdfunding to share our dream with those who would like to support us.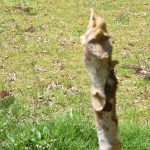 Repairing pottery 10 years later with lacquer that we have grown for this project. We
We would be happy if you could stay with us for the next ten years, sharing the pleasure of growing lacquer trees and using precious porcelains with care.